Reporting Series (Recurring)
Note: this is a paid Premium feature. (opens in a new tab) To learn more about our Premium features, please visit our Pricing (opens in a new tab) page. 
A Reporting Schedule are recurring reports that can be repeated in the event a report may be due on a recurring basis, such as quarterly reports. To create your Reporting Schedule:
Follow the above instructions for adding a report.

Click on 'Create a report series'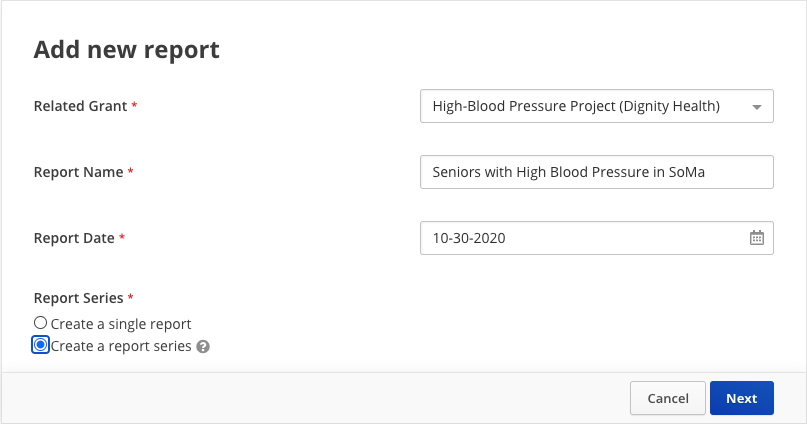 Choose your Reporting Schedule by either frequency or manually**.** Once you select your type of reporting schedule, a new window will open for you to enter your dates. Enter your dates, then click 'Next'.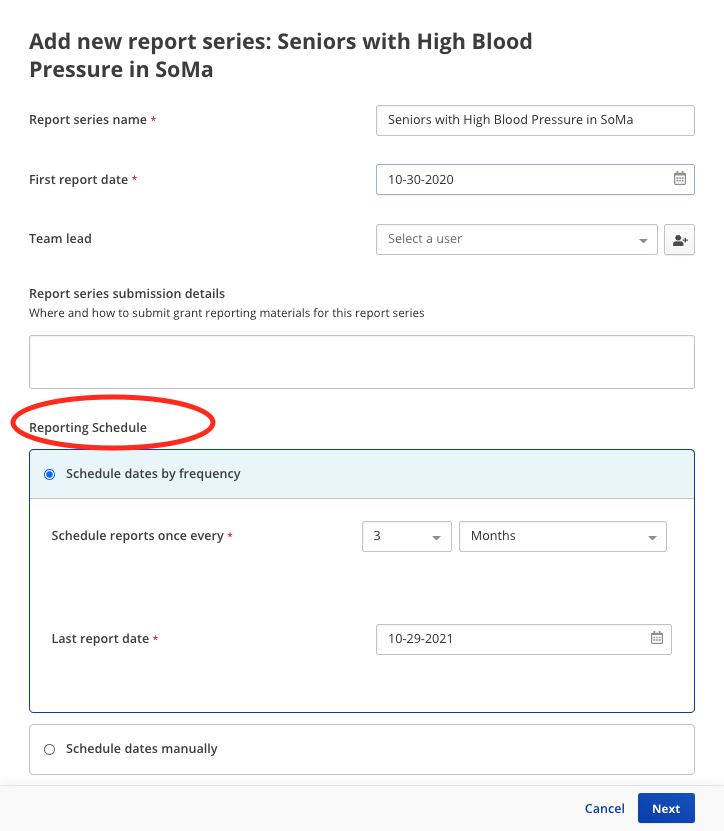 A new window will display your recurring reports with their recurring dates. Click 'Save' to save the new report series.